Sherni: A Film Protecting A Bleak Hope Amid Chaotic Madness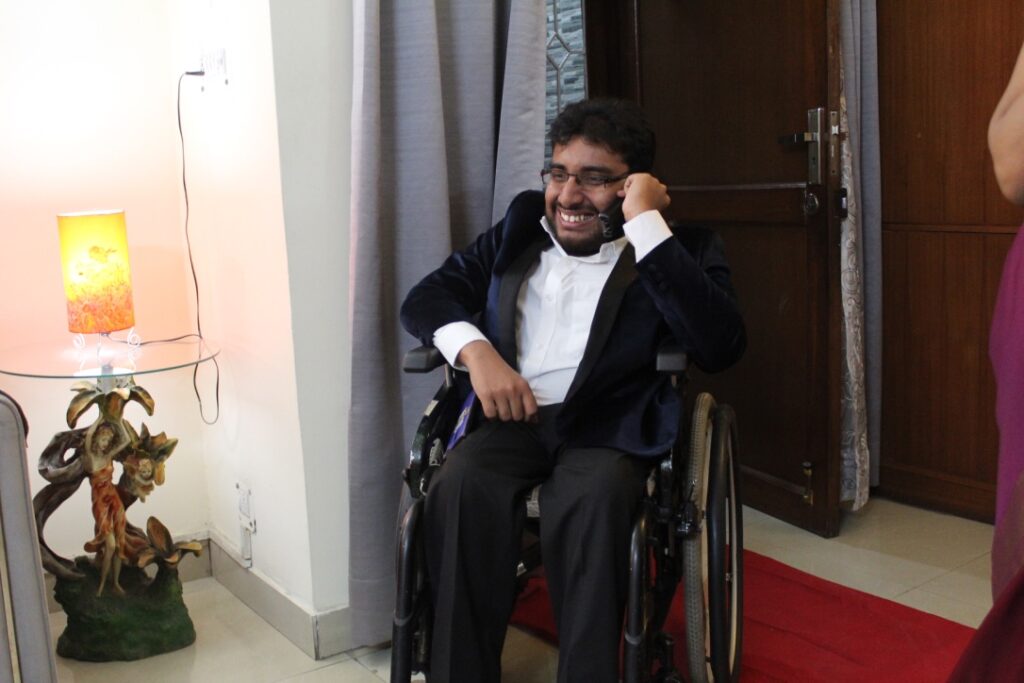 Newton director Amit Masurkar's new film Sherni has released on Amazon Prime and is winning wide critical acclaim. Here Rachit Raj gives a review of the film. Rachit prefers to be called a film critic by accident, an academician by design, and a storyteller by choice. Reviews by Rachit are being branded as 'RACHIT RAJ REVIEWS' on our platform. Don't miss any of them.
It is a tremendous achievement to have a film as accomplished as Newton to be your second feature film as a director (Sulemani Keeda first film). To back it up with a movie as powerful and memorable as Sherni is simply remarkable. Amit Masurkar establishes his new film with the same blend of drama and miniscule comedy that made Newton the delightful movie it was. Much like in Newton, he has a strong idea to work with here and has some terrific actors giving life to these characters.
When a filmmaker gets two-or-more movies old, it is an enterprising activity to start looking for recurring ideas, style, and symbolism. In Sherni we get a female version of the idealistic protagonist of Newton in Vidya Vincent (Vidya Balan), an officer of the Forest Department, trying to find the space to do some good in a world haunted by a man-eater tigress but tainted by corruption, politics, misogyny, and a lust for violence.
However, Sherni is a decidedly darker film from Masurkar's previous film. Unlike Newton which was almost shot from the idealism of its protagonist, Sherni's lens is more nihilistic. There are no winners here – no good-and-evil – but simply a depressing reminder of the way we are too arrogant, and ignorant to acknowledge that behind every animal attack on humans, the onus falls on humans and not the animal.
The story follows Vidya Vincent as she tries to track a man-eater tigress officially named T12. Her journey is burdened with workplace politics, familial and professional misogyny, a face-off with human's interference with nature, and an ideological counter which constantly makes her want to quit her job.
Vidya, unlike a Mohan from Swades or Ayan from Article 15, is not a savior by design. Quite early in the film we see her contemplating resignation. She realizes it is tough being a female Forest Officer, but she is also compelled by her duty as an official. She is cracked by the way the world around her sees, but she is not defeated even in the face of loss.
Balan is brilliant in these smaller, subtle moments. This is not a dramatic range of acting skills previously showcased by Balan in Bhool Bhulaiyya or Kahaani. Vidya as a character emotes visually only in moments of extreme pressure. In most of the scenes emotions are purely a silent reflection of her life, spoken through a fantastic range of conveying the deepest of moments by a mere glance of an eye. This is a terrific performance by an astounding actor working with a director who clearly as a way of churning great performances from his actors.
Much like in Newton, Masurkar blends his drama with humor quite commendably here. A lot of this comes from the unassuming comic timing of Bijendra Kala as Bansal, a man squashed between his duty and his political pressures. In a scene almost robbed from a Priyadarshan movie, he is seen hiding from political goons of the area. It is a scene that almost runs away into another direction, but a closer look reveals the scene playing out as a parable to the cat-and-mouse chase happening in the forest.
Sherni is the kind of film that risks bordering at a point where one wonders if the writer and director have taken too many themes in one plate, so to say. But Aastha Tiku's writing and Masurkar's languid filmmaking ensures that despite addressing a number of socio-cultural ideas, the film is never too much to grasp. It is about gender politics, toxic masculinity, regressive families, but also about duty, team-work, and finding unlikely allies in the battlefield (see Vijay Raaz as a professor in another terrific performance).
Ultimately, Sherni is about protecting what is left and promising to save what is found breathing under an obscure cave despite the madness around. The message of hope is bleak, the possibility of a change, miniscule. But there is an assurance of someone trying to keep the violent streak curbed.
The film is not marked by which ideological standpoint wins in the end of the film, instead it is about how the viewers see a savage tigress. In the hands of a lesser filmmaker, Sherni could have been a survival drama. But the film as we see it is more of a cautionary tale. It is a story that begs one to question what we strive for. It is a story of compassion, and not othering, and it is Vidya's ability to stand tall in front of a corrupt officer that makes her the greater ambassador for strong female protagonists than anything that the Mardaani franchise has achieved hitherto. Maybe it all comes down to Vidya Balan standing in front of a man and berating them with a sharp, blinkless gaze – from Kahaani to Sherni.