Nomadland: A Rewarding Tribute to the Departed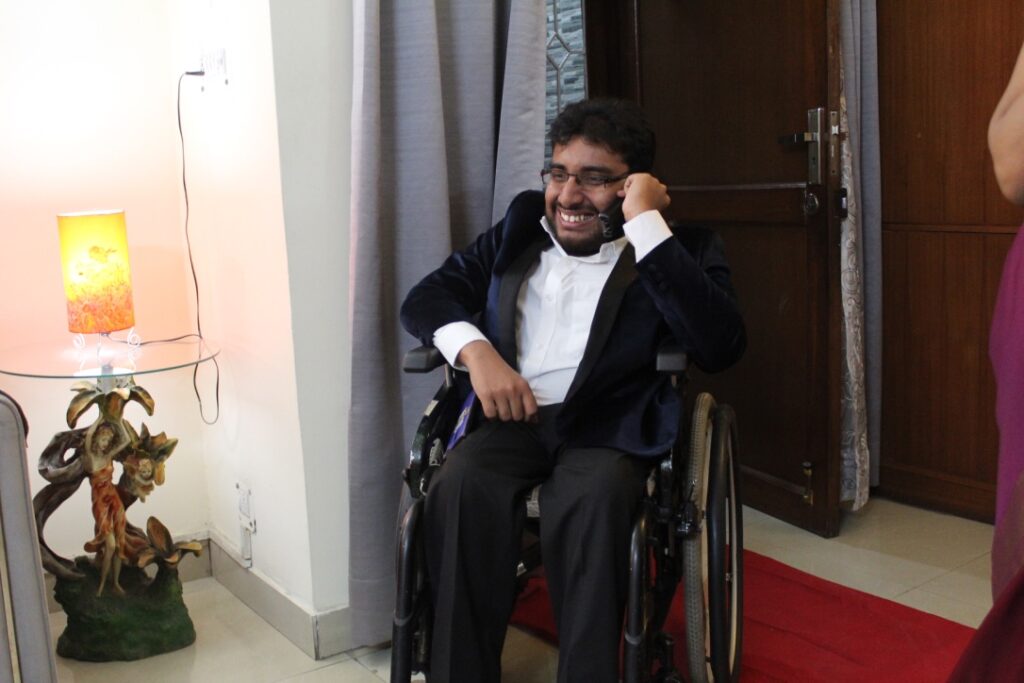 6 Oscar nominations, 7 BAFTA nominations including winner of Best Picture, Best Director & Best Actress awards, NOMADLAND is globally the most talked about film today. The film has released in theatres in India today. Here Rachit Raj gives you a first day first show review of the film. Rachit prefers to be called a film critic by accident, an academician by design, and a storyteller by choice.
In Nomadland, writer and director Chloé Zhao turns a romantic idea into a searing tragedy of monotony. The idea of nomadic bliss is confronted by the brazen reality of life and ageism, making the picturesque backdrop, and the impenetrable silence of a place distanced from human habitation a harsh contrast to the brooding, bulldozed lives we see on screen.
Set in 2011, Nomadland is as much about the cruel aftermath of the 2008 recession, as it is about the idea of fading optimism of old age. For a film where most characters are senior citizens, Fern (Frances McDormand) – sixty-one – is one of the youngest character in the film. After losing her husband, job, and delegitimizing of her town, Fern decides to become a nomad.
She designs her van to make it into her home, as she travels across United States of America, doing part-time jobs to earn enough to sustain her travels. On the road, she meets fellow nomads who are all bruised in their own way, but have found a common way of healing – de-stabilizing themselves from the normative life of geographic stagnancy and opting to be on the road as a form of living.
Zhao uses this base to introspect the fragility of ageing, while questioning the importance of communal presence in one's life after the loss of all that gives us a sense of our identity. In one of the most beautifully written scenes of the film, Fern's sister questions her decision to stay in the same town after her husband's death, saying that she wished Fern returned to her sister, and did not become a nomad, instead.
Fern, almost devoid of any identity that finds its reflection in a human companion, fails to justify her choice. It is tough to rationalize one's decision to mourn, instead of moving on. And yet, as Bob (Bob Wells playing himself) says to Fern in another fantastic scene, one should never apologize for not wanting to move on.
In that moment you could see that Fern is closer to Bob, than she is to her sister. In becoming a nomad, then, Fern – and in extension other old people (many of whom are real-life nomads) – find their way to a kind of truth that is often lost in finding our present selves in the company of family, and friends who may not quite understand our present self.
For a long time Nomadland feels like it belongs to another time. Cinematography by Joshua James Richards contrasts the tragedy with detailed natural beauty, as if this is a world not tainted by the capitalist lust. Not anymore, at least. Here are people who reside on the wrong side of a money-minting world. They are the outcasts in a world obsessed with settlement and regularity.
For Fern, and her fellow nomads, settling down is not an option. Life, for them, is about continuing to be on the move. Interestingly, the same cannot be said about the film. Unlike the nomads it talks about, Nomadland is purposefully stable. The camera moves languidly, the scenes are cut only when the audience is deeply, intimately involved in the scene. There are long stretches where the story refuses to move, forcing us to feel Fern's melancholy, and loneliness, despite having that softened smile on her face.
It helps that the film is powered by an unforgettable performance by Frances McDormand. McDormand gives an understated, lived-in performance that is so natural, and unassumingly powerful that it almost runs at the risk of not being recognized as a great performance. She carries the loss of someone you love in every little nuance of Fern, while maintaining a brutal zest for life, and love.
Nomadland is in no way for everyone, but it is for all those who have the patience for a rewarding tribute to the departed, and those who want to like life on their terms as they head towards an inevitable departure. Like the characters in the film, the treasure of the film lies not in the larger repetitiveness of life, but in the little moments, and bonds, and conversations we share with the platform of cinematic storytelling in those little, faintly recorded moments of a story.