Sandeep Aur Pinky Faraar: A Film with A Sense of Self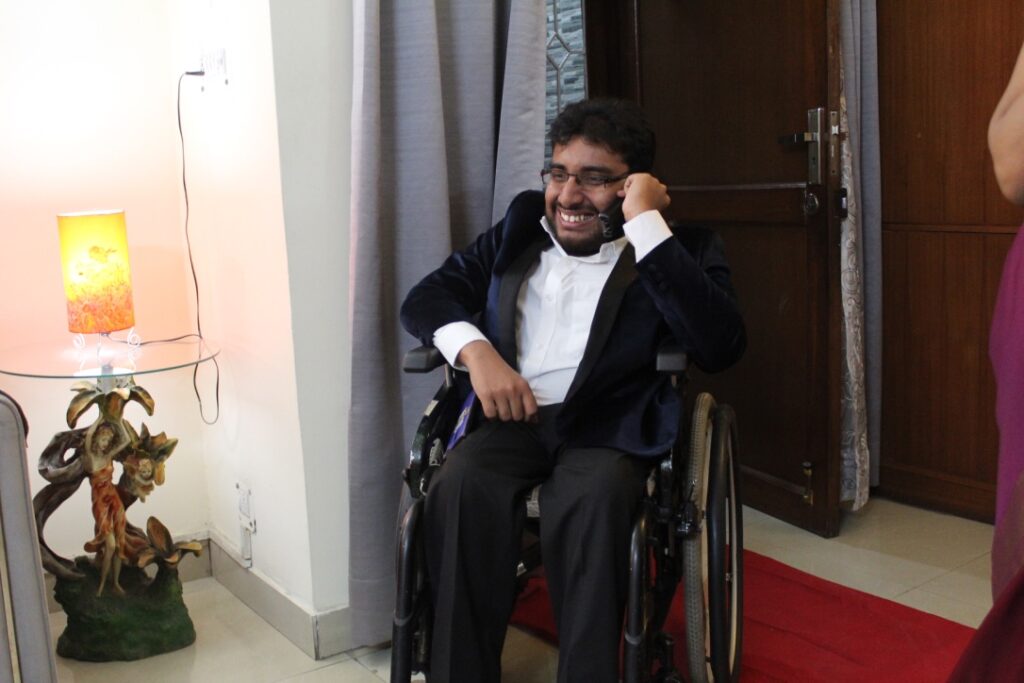 After a restricted release in cinemas in March this year, writer-director Dibakar Banerjee's new film Sandeep Aur Pinky Faraar is streaming on Amazon Prime. Here Rachit Raj gives a review of the film that was written on film's theatrical release. Rachit prefers to be called a film critic by accident, an academician by design, and a storyteller by choice. Reviews by Rachit are being branded as 'RACHIT RAJ REVIEWS' on our platform. Don't miss any of them.
Sandeep Aur Pinky Faraar is packaged as a chase film, but the film – like the country and characters it finds its home in – is multi-faceted and almost nothing like a chase film. This explains the languid pacing of the film. Writer Varun Grover and director Dibaker Banerjee treat the film as a social drama, focusing more on the spaces and what the relationship between these places and people inhabiting these places looks like.
Everyone here is a product of their surroundings. This is established wonderfully in the opening sequence of the film where a still camera acquaints us to a group of sexist, obnoxious, arrogant young men as we see our protagonists – Sandeep and Pinky – whistle away from the corner of the camera. The film quickly establishes, that the film is as much about people who are colored by their geographical influences, as it is about Sandeep and Pinky's adventures.
Banerjee develops the plot carefully, threading needles with meticulous accuracy to join the dots of present with the past. He has at his disposal a fantastic supporting cast and Parineeti Chopra, and Arjun Kapoor in top form after years of playing unremarkable roles in forgettable films, only to surprise us here as the titular Sandeep and Pinky.
Sandeep Walia (Parineeti Chopra) and Satinder "Pinky" Dahiya (Arjun Kapoor) are on the run. Sandeep, pregnant with her boss' child, is on the radar. Here is a strong, independent, opinionated woman in a world designed to celebrate misogyny and sexism. Every man is a version of the other. And every woman subjugated until left at a complete loss of identity and self-respect.
Banerjee does not only find the quirk of the name as a comical relief, but also establishes how these characters are different in the roles they are performing in the film. Pinky is a suspended cop from Haryana, someone who – as his boss Tyagi (Jaideep Alahwat) says – is someone who will not be missed by anyone. He is an invisible, unrecognized presence in a world where being a man is all about stamping your presence – demanding a command.
Sandeep, on the other hand, is the prototype of the character who thinks professional success is the only way to thin the gender divide, only to become a mistress who is left pregnant and with killers wanting to get a good shot at her. Sandeep, and Pinky find each other in this madness, and thus begins their story of hiding from corporate giants, and police as they find solace in Pithorgarh.
Some of the best moments of the film appear when the two live with an elderly married couple (Raghubir Yadav and Neena Gupta). Here too the man is thoroughly in charge, and remarkably ignorant of his own internalized sexism. In an incredible scene Sandeep yells in frustration about how all men carry the same displeased look on their face, no matter what. It is a terrifically written scene where Chopra shows glimpses of the actor she was once touted to become.
Kapoor as the under-confident Pinky is decent, too. He starts as someone who forces a rowdy brashness in order to fit in, only to slowly accept his femininity, and Sandeep's intellectual prowess in front of him. He is a man who undergoes the transformation other men seem to see as a sign of weakness. He saves Sandeep, not because of love or heroism, but for his instinctive goodness that makes him a hiccup in the world he lives in.
Grover and Banerjee design the world of Sandeep Aur Pinky Faraar carefully, and that helps in giving the film a sense of self, beyond its genre and pace. Sure, the pacing is slow, but that also allows us to see the life of these characters as it breathes between the beats of the plotline. It is this time that we are given wit these people that makes the climax of the film so rewarding. It establishes Sandeep and Pinky as the little glimmer of hope against sexism, and corporate greed. They are pure and beautiful, somehow, despite their surrounding. After all, there is a possibility for a person to be better than the dominant ideology of their surroundings. Just like it is possible to make a film starring Chopra and Kapoor delightful and memorable, if written, directed, and shot by people who know how to bring the best out of the two actors.