Sardar Ka Grandson: In Search of A Genre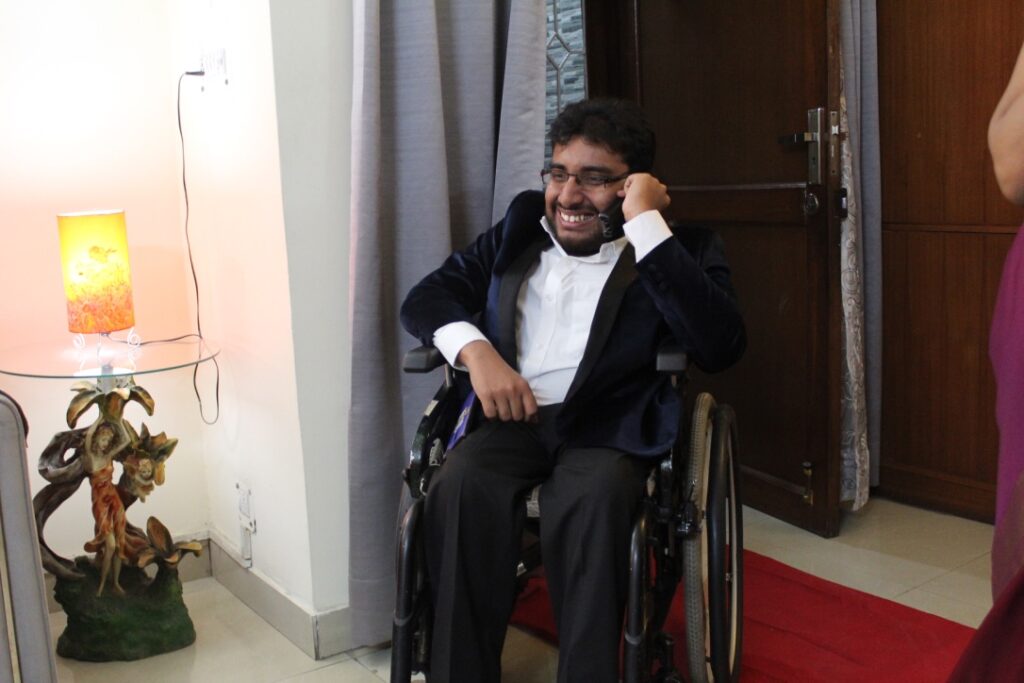 Arjun Kapoor's new film Sardar Ka Grandson has premiered on Netflix. Film also stars John Abraham, Nina Gupta and Rakul Preet Singh. Here Rachit Raj gives a review of the film. Rachit prefers to be called a film critic by accident, an academician by design, and a storyteller by choice. Reviews by Rachit are being branded as 'RACHIT RAJ REVIEWS' now onwards on our platform. Don't miss any of them.
Quite early in the development of an idea, the creative team decides the genre, and tone of the story they are settling to tell. The creative minds behind Sardar Ka Grandson made a colossal error at that very basic level of story development, rendering an idea with mild potential into a repetitive, burdened story about a man, a family, and two countries that used to be one, seventy-years ago.
The film opens in Los Angeles where Amreek (Arjun Kapoor) is living with his fiancé-cum-business-partner Radha (Rakul Preet Singh). Within the next five minutes they get into a fight and they break-up. The story now quickly shifts its focus to Amreek, a clumsy, unintelligent man, and his family in Amritsar.
There we find his grandmother (Neena Gupta as a ninety-year-old matriarch referred to as the titular 'Sardar') is dying of a tumor and wants to visit her old home in Lahore. The rest of the story, as reflected in the trailer, is about Amreek trying to fulfill her dying wish by quite literally bringing the home to her (because of a stupid reason that delays the film by at least twenty minutes).
Writer Anuja Chauhan and director Kaashvie Nair are here to tell a story that belongs to the Bajrangi Bhaijaan universe where a girl with disability miraculously finds her voice in the closing stages of the film. It is a film that finds its strength in its emotional core, not a rationale that runs high through the narrative.
It is sad, then, that the film struggles to get its genre right for a significantly long time. It starts as a slapstick, before turning into a coming-of-age story, before circling into a melodramatic family drama with a very prevalent thread of Indo-Pak brotherhood. The film uses partition as a plot-point instead of a deeply rooted reality of people living on either side of the border. And in between all this there is Arjun Kapoor who struggles to bring the emotional vulnerability that he needs to channel as a clumsy grandson who takes on a herculean task for the love of his grandmother.
The problem with Sardar Ka Grandson is not that it hinges on an absurd idea, but that the film fails to engage us enough to care for the characters. In Kabir Khan's directorial, we cared for Bajrangi and the little girl enough to celebrate the absurd moments in the screenplay that worked for the protagonist. Here, we see plot-holes, instead.
Our mind goes to the sheer ease with which Amreek gets everything done despite a vengeful senior officer (Kumud Mishra). Just when things seem to go south, Radha returns to the screenplay just as mindlessly as she had left, suddenly channeling her inner Mohan from Swades to build a team that uproots a structure and settles it on a truck.
To top it all, we see a younger version of Sardar (Aditi Rao Hydari) and her husband (John Abraham) in sequences that are reminiscent of Phillauri's pre-Independence flashback sequence, except here the rawness and emotions are absent here. The film desperately wants to introduce a younger generation to the arc of partition, but we do not see enough of Sardar to understand the pain. At its best, the camera stays on Neena Gupta long enough for us to see stories hidden in there that we are not told; at its worst a barely mature Amreek compares his grandmothers' loss of her husband in partition to a break-up with his girlfriend. There was nothing left to keep the film engaging once that comparison was given a place in the narrative.